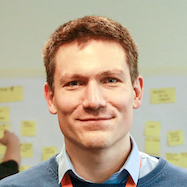 Thomas Coopman
Biography
Thomas Coopman has been fascinated with computers since he was a kid. Playing around at first, became programming later and after learning some programming for himself and a small detour starting studies for nursing, he went on and studied Master of Informatics at the KULeuven.
Thomas is a polyglot and loves to learn new languages. His latest language studies have taken him to Elixir, Elm, Bucklescript and he has a special affinity for functional programming languages.
Thomas is an independent software engineer and consultant focused on the full stack: frontend, backend and mostly people, practices and processes. Thomas is also currently active in the DDD Belgium and Software Craftsmanship Belgium community.
NewCrafts Paris 2023
Domain Modelling Coding Hands-on
Hands-on
Get ready to dive into the exciting world of domain modelling.
In this workshop, you'll have the opportunity to apply your existing coding skills and improve your domain modelling skills in a hands-on environment.
In this workshop, we provide you with the domain knowledge and scenarios you need to design a working model using your chosen programming language. We'll guide with questions and exercises, that are designed to challenge you and incrementally evolve your model.
This hands-on improves when done collaboratively. We'll encourage you to work in pairs or small groups and share your knowledge with the other participants.
We hope to see you soon!
Prequisites
you need a laptop or pair with someone
one person in the pair needs to be proficient with one of these programming language: typescript, java, python, c#,...