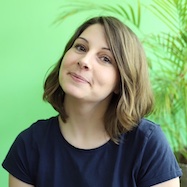 Mirjam Aulbach
Biography
Mirjam wrote her first program in Locomotive Basic - in an ancient time - and finally turned this hobby into a career seven years ago.
She describes herself as a scaredy-cat. Her social anxiety sometimes made connecting to the tech community hard. That's why she came up with the idea of Conference Buddy - a way to find companions for tech events for everyone who doesn't feel comfortable visiting such events on their own.
Currently, Mirjam is working as Senior Software Engineer at Aiven's Open-Source Program Office.
NewCrafts Paris 2023
Everybody needs somebody
Talk