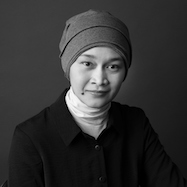 Dianing Yudono
Biography
Dianing Yudono has over a decade of software engineering experience in different products, teams and cultures. She is currently at Shopify, a global company with a platform built for independent business owners to start and scale their businesses online, in-store, and everywhere in between.
NewCrafts Paris 2023
The dark side of lessons learned
Talk
Failures and mistakes are part of software development, yet, we often deny and hide them. When we open them for others to see, however, they could help with making sound decisions for future software projects. In this talk, we will look at lessons learned or not learned and forgotten from past "failures". Although, interestingly, not everyone deem them as failures.
Past lessons are scattered in different documentations or in people's heads. To reap the benefits, we rely on someone who oversees many projects to jump in and share those lessons. We also broadcast to other teams when we are at a decision making point on our current project, to catch any useful lessons other teams have learned. It could also happen serendipitously when the right person is in the right place and the right time to share those lessons. Think of overheard water-cooler conversations!
Those actions do not always work. To boost the power of lessons learned from past projects and from other teams, we need a tool. A lightweight tool that pools the wisdom from past lessons and makes them available for all teams in the organisation. In this talk, I will also share a way to keep and refer to those lessons when we need them the most.